Expertise France's 2018-2019 Presidency of the Practitioners' Network: Results and outlook
The Practitioners' Network is a forum for exchanges and operational cooperation between the organisations of Member States which implement cooperation and development projects. During its presidency, Expertise France worked to enhance the visibility and openness of the network via two priority projects: joint implementation and inclusiveness.
An operational vision of cooperation

The members of the Practitioners' Network, most of which are accredited for the delegated management of European funds, jointly implement projects with European financing. This platform allows members to discuss together and dialogue with the Commission in order to work better together via improved coordination and greater consistency. This dialogue promotes the sharing of good practices at the European level and makes the Practitioners' Network a focal point for the Commission, as Marjeta Jager (Deputy Director-General, DG DEVCO) pointed out at the network's General Assembly, organised in Paris on 20 and 21 May 2019.
Expertise France, as Chair of the network, has conducted extensive monitoring and coordination work to contribute to the preparation of a new type of contract with the Commission, resulting from the new European Union Financial Regulation, which was published in 2018. This document is a step forward in the strategic partnership with the European Union, in particular the recognition of the organisation status of Member States. During the 2019 General Assembly, the Commission and members of the network also signed this new framework partnership agreement, which will facilitate greater recognition of rules and procedures and close relations between the EU and Member State organisations.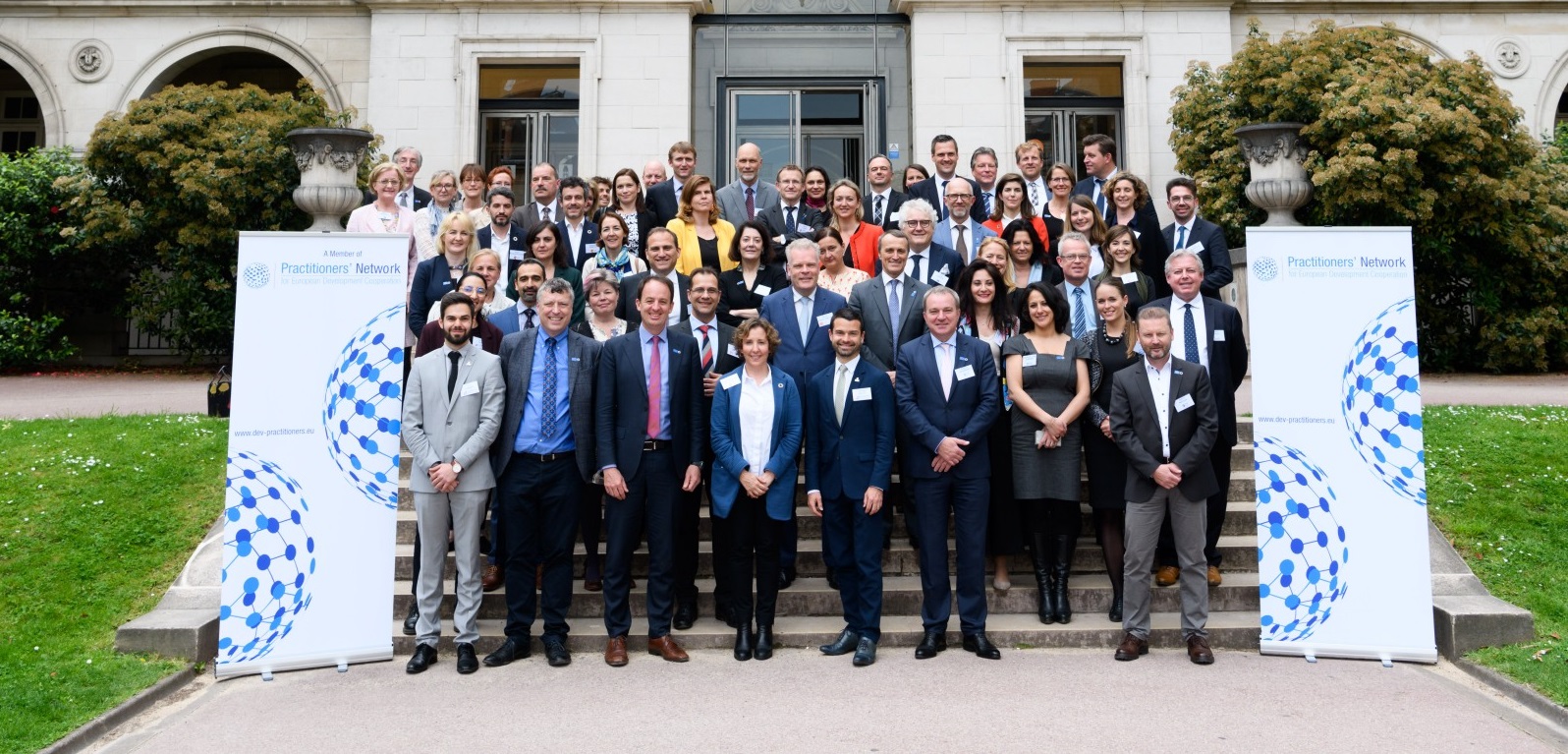 Synergies for greater aid effectiveness
The dialogue in the Practitioners' Network working groups aims specifically to facilitate the coordination and harmonisation of procedures between Member State agencies. An analysis, based on six jointly implemented case studies (including EUROsociAL+ and Euroclima+), has highlighted the fact that cooperation between agencies stimulates the dialogue with partner institutions and mobilises a wider range of European expertise, while promoting a more effective use of the resources allocated to the project. This partnership should be stepped up, especially as three new members have joined the network this year: Danida (Denmark), DFID (UK) and CPMA (Lithuania).

Find out more: www.dev-practitioners.eu

Follow the Practitioners' Network's news on Twitter via #PractitionersNetwork